OUR ORGANIZATION
The Linguistic Association of the Southwest (LASSO) is a linguistics association in the United States whose purpose is the advancement of the scientific study of language. While many of our members study the languages of the southwestern United States, LASSO has an international focus; it draws its membership and includes linguistic scholarship from any language and any region in the world.
Check out the latest newsletter:
ANNUAL MEETING
---
LASSO holds an Annual Meeting for its members. The meeting includes research presentations, workshops, and opportunities for members to connect and share their knowledge.
JOURNAL
---
LASSO publishes the International Journal of the Linguistic Association of the Southwest with articles from its members. Visit the Journal page to learn more about it.
CONSTITUTION
---
LASSO is guided by its constitution, which is regularly reviewed and amended, as needed, with the approval from all of the association's membership.
MEMBERSHIP
---
Would you like to become a member? There are two categories: regular and student. Memberships last a calendar year so, do not forget to renew your membership.
Our officers
LASSO counts with an extraordinary group of scholars who take the necessary measures to ensure that the organization's goals can be fully realized.
RACHEL SHOWSTACK
President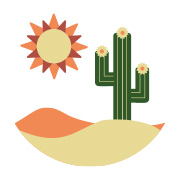 Patricia MacGregor-Mendoza
vice-president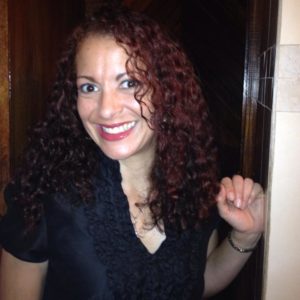 MICHELLE RAMOS PELLICIA
EXECUTIVE DIRECTOR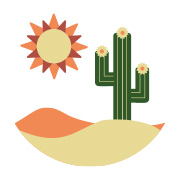 PATRICIA GUBITOSI
TREASURER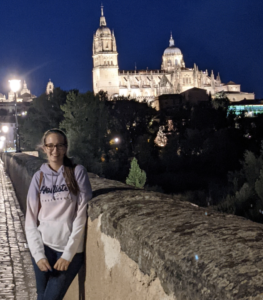 "Being a part of LASSO has allowed me to share my work with fellow LASSO members, who offer beneficial feedback and insights that helped me improve my research. Meeting everyone at conferences, whether in person or online, is always an exciting opportunity not only to discuss academic matters but to connect with other scholars and enhance the feeling of belonging to a welcoming community."
Irina Lifszyc
PhD candidate at UMass Amherst
"Being part of the Linguistic Association of the Southwest has given me the opportunity to connect with amazing academics and graduate students. The constant academic support that LASSO provides to graduate students has helped my growth as an academic. Participating in the congress is an enriching experience that I look for to every year."
Claudia Matachana
PhD candidate at UMass Amherst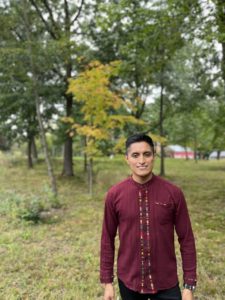 "My participation in LASSO has had a significant impact on my academic growth. I have had the opportunity to share my research projects and received feedback from colleagues. Besides that, I enjoy participating every year in the conference because there is a wide variety of presentations from different fields; so I have the opportunity to learn and also to meet colleagues."
Christian Puma-Ninacuri
PhD candidate at UMass Amherst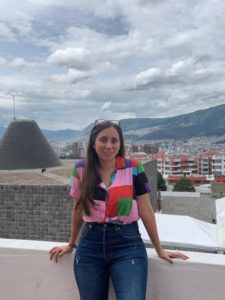 "My experience within LASSO has been immensely positive and enriching. It has given me the opportunity to be in contact with colleagues who have given me invaluable feedback and who have been part of my growth as an academic. Every year I look forward to participating in the congress and continuing being part of this community."
Daniela Narváez Burbano
PhD candidate at UMass Amherst